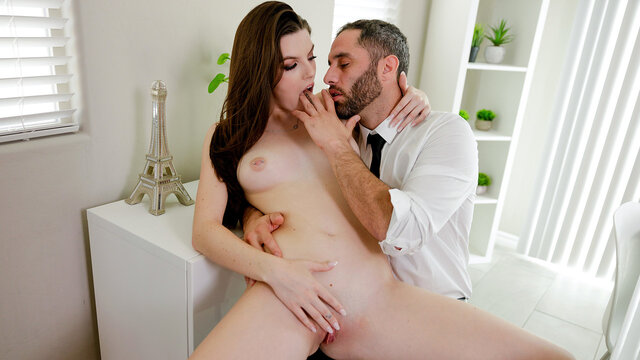 Description:
No one wants to get up early and go to work. It's especially difficult for Damon Dice, who has a babe like Fiona Frost sleeping beside him. Still, Damon needs to finish his report before he heads to the office, so he drags himself out of bed and goes downstairs to do his job.
Fiona takes Damon leaving without fucking her first as a challenge. Donning a robe and thong, she comes downstairs to get what she wants. Damon tries to justify his actions, but Fiona drops the robe as she tells him that it looks like he's going to be late for work. How can Damon turn down such a blatant invitation?
Drawing Fiona's back to his chest so he can devour her neck, Damon lets his hands roam that voluptuous body. He sculpts Fiona's lush curves with his hot palms as he turns her this way and that to enjoy every angle. Gradually relieving Fiona of her underwear, Damon sits her down in his lap and spreads her thighs open. His hand unerringly finds the heart of Fiona's pleasure as he works her clit to bring her to a shuddering delight.
Related videos